| | | | |
| --- | --- | --- | --- |
| | Plastic Molding in China | | |
We are unique in many ways:

Offer expedited mold making (10-15 Day)

Have capacity to make many molds in parallel. For example, we just made over 20 molds in one month for a major British company.

One-stop-shopping for companies that manufacturing besides "injection molding". CSMFG has strong capabilities in "sheet metal", "CNC machining", "die casting", "welding & fabrication", "rubber molding", "roto-molding" and "plastic extrusion".

Our management team understands Western quality standards and Western values, speaks fluent English and has the integrity to deliver on promises.


Production Floor Pictures.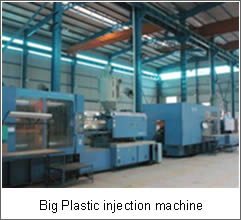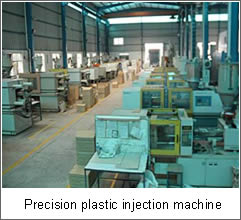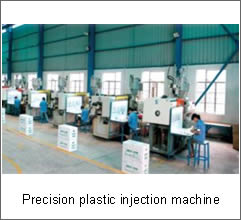 Material Choices: PP, PE, ABS, PVC, PMMA, PS, Nylon, Rubber and additives such as UV inhibitor, Flame retardant...


Production Quantities: We work with both small and large quantities
500 - 1000, small-volume, market-testing runs
1000-1million, mass production.
Optional Capacities:
(1) Clean room environment for food-grade products, even FDA approved.
(2) Electro-Mechanical Assembly
(3) Precision products at very tight tolerance
(4) High polish and cosmetic features
(5) Very large geometric sizes allowed (4600 Ton machine)
(6)Surface finishing and packaging
(7) Co-injection, hot-runner, in-mold decoration...
(8) Robotic injection molding for high quantity production requiring aggressively low pricing.
For customers not familiar with plastic molding, we also provide design help in English.